Swimn S1 pool scooter
You can earn:
1,988 jrewards + 198 Asia Miles
---
Multifunctional scooter helps kids swim faster and further
Lightweight & portable
Ergonomic design
Detachable water gun nozzle
4 km/h speed & 5.5 kgf strong buoyancy
---
Festival walk store
Not available
HomeSquare store
Not available
K11 MUSEA store
Not available
Pacific Place store
Not available
PopCorn store
Not available
Return & refund policy
Last updated: 2 Mar 2020
Return and exchange is applicable to the following conditions:
Product Defect
Delivered within 7 days;

A certified product quality problem;

The application must be a product of the same model and the same color as originally purchased;

If the product is a discontinued or outlet item, J SELECT will offer the customer a refund of the purchased amount;

Damage caused by personal accident are not applicable;

Personal care products, food and healthcare products, headsets, earphones and watches are not applicable;

Application without accompanying required supporting documents or information as stated below ("Supporting Documents") is not accepted.
Supporting Documents for the Application:
Photo or video of the defective item;

Product with complete original packaging;

All product accessories and manual came with the original packaging;

Product warranty card (a clean copy without filling in the information);

Receipt of the purchase;

Delivery invoice;
Application procedures:
Describe the damage that has occurred by sending an email to cs@jselect.com

For orders purchased at online (jselection.com and other 3rd party platform we operate), J SELECT will arrange collection of the product by a logistics company or you can simply return the product to our offline stores. However, prior to return the products to our stores, please bring along the email acceptance of the return and exchange received from our Customer Service department.

For orders purchased at J SELECT offline stores, please visit our J SELECT offline stores for return and exchange.

Remarks:
This Application applies to both J SELECT online and offline stores.

Customer may contact our Customer Service hotline at 2926 2300 during service hours (Monday to Friday, 9:00am to 8:00pm, Saturday, 9:00am to 6:00pm).

Customer may cancel online orders by sending an email to cs@jselect.com or contacting our Customer Service hotline before receiving delivery confirmation by call or email.

J SELECT will charge a handling of 4% of the grand total of the order or HK$300, whichever is higher.

In case of dispute, J SELECT reserves the right for final decision.
Overview Specification Review (0)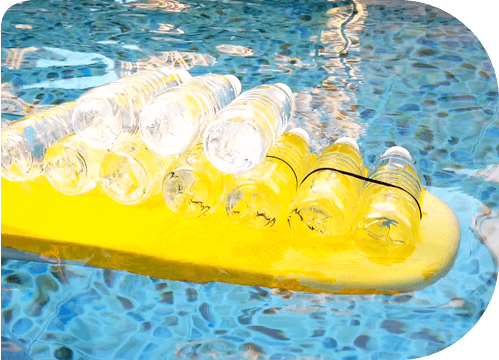 With 5.5 kgf strong buoyant force, the pool scooter will never sink when children ride it, making them feel safe in the water. It has three times the flotation as a regular kickboard and can well support adults weighing 80 kg, so family members can also join the splash party.
Thanks to the 50 N power boost from its strong 250 W motor, children can swim up to 4 km/h easily just like a world champion. Doesn't matter if your children are new or intermediate swimmers, they can become a pro in minutes. With SWIMN S1, they will never get tired of swimming.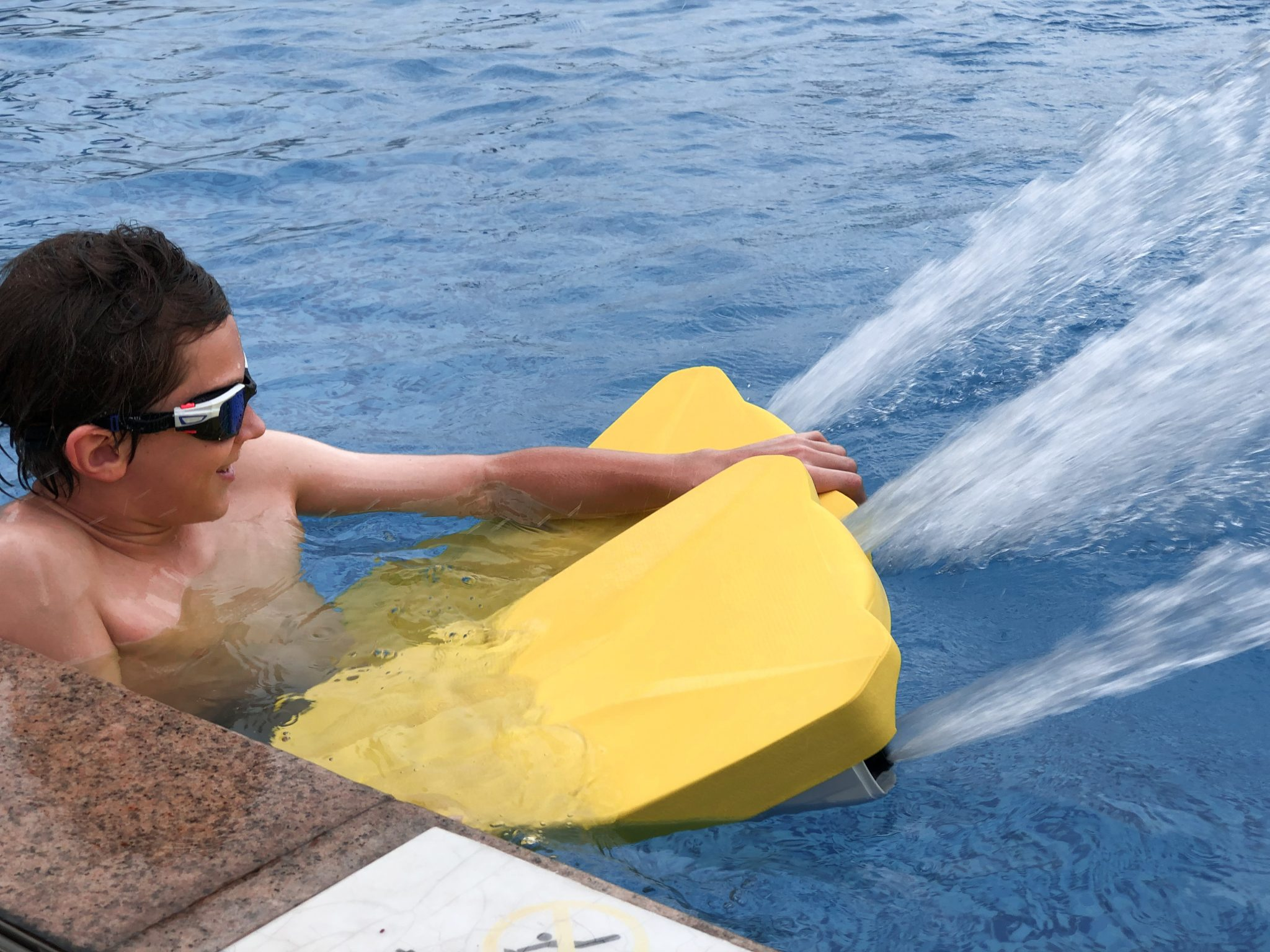 The multi-purpose scooter can quickly convert to a water gun for more fun in the pool. Screw the nozzles on and press the start buttons, SWIMN S1 will splash with a 30% range increase. With this handy weapon for water fights, kids will never get bored of swimming!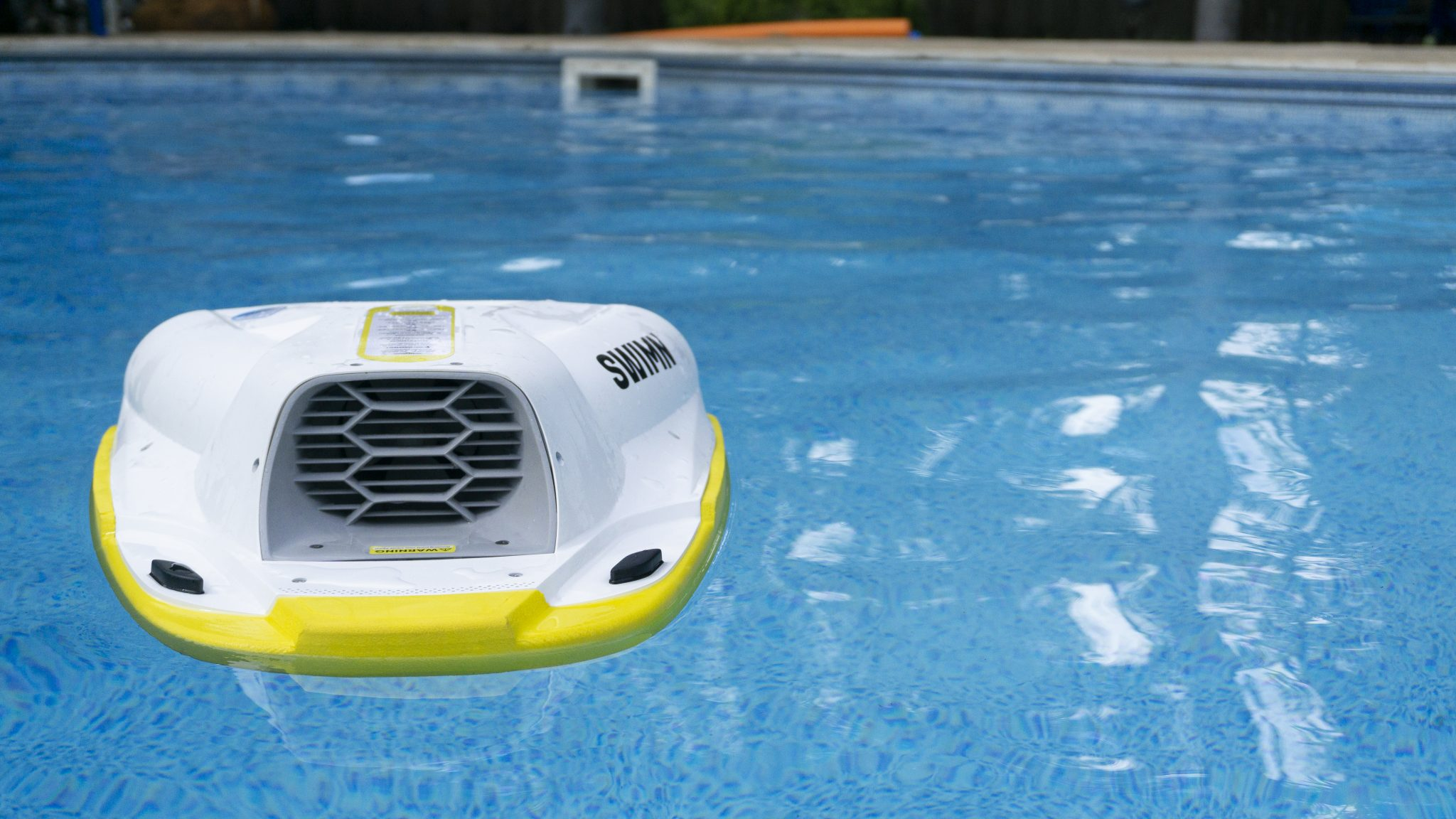 The 3.5 kg light weight, easy-to-carry handle and airline-friendly design allow SWIMN S1 to be taken anywhere. It is portable, light, and convenient for a kid to bring to the pool. And with the airline-friendly battery design, you can take it on the airplane with you for the next travel.
Size: 20.5'' x 15.4'' x 5.7'' (520 mm x 390 mm x 145 mm)
Weight: 7.7 lb (3.5 kg)
Speed: 2.5 mph (4 km/h)
Charging Time: 3 Hours