Nintendo Switch Games - New Pokémon Snap™
Sale price
$390.00
Suggested retail price
$440.00
You can earn:
390 jrewards + 39 Asia Miles
---
Explore lush scenery on unknown islands to snap photos of Pokémon in their natural habitats
Investigate the mysterious Illumina phenomenon
Save, edit, and share your favorite Pokémon photos
Free gift: Pokemon Snap tote bag x1, offer valid while stock lasts.
---
Festival walk store
Available
HomeSquare store
Available
K11 MUSEA store
Available
Pacific Place store
Available
Return & refund policy
Last updated: 2 Mar 2020
Return and exchange is applicable to the following conditions:
Product Defect
Delivered within 7 days;

A certified product quality problem;

The application must be a product of the same model and the same color as originally purchased;

If the product is a discontinued or outlet item, J SELECT will offer the customer a refund of the purchased amount;

Damage caused by personal accident are not applicable;

Personal care products, food and healthcare products, headsets, earphones and watches are not applicable;

Application without accompanying required supporting documents or information as stated below ("Supporting Documents") is not accepted.
Supporting Documents for the Application:
Photo or video of the defective item;

Product with complete original packaging;

All product accessories and manual came with the original packaging;

Product warranty card (a clean copy without filling in the information);

Receipt of the purchase;

Delivery invoice;
Application procedures:
Describe the damage that has occurred by sending an email to cs@jselect.com

For orders purchased at online (jselection.com and other 3rd party platform we operate), J SELECT will arrange collection of the product by a logistics company or you can simply return the product to our offline stores. However, prior to return the products to our stores, please bring along the email acceptance of the return and exchange received from our Customer Service department.

For orders purchased at J SELECT offline stores, please visit our J SELECT offline stores for return and exchange.

Remarks:
This Application applies to both J SELECT online and offline stores.

Customer may contact our Customer Service hotline at 2926 2300 during service hours (Monday to Friday, 9:00am to 8:00pm, Saturday, 9:00am to 6:00pm).

Customer may cancel online orders by sending an email to cs@jselect.com or contacting our Customer Service hotline before receiving delivery confirmation by call or email.

J SELECT will charge a handling of 4% of the grand total of the order or HK$300, whichever is higher.

In case of dispute, J SELECT reserves the right for final decision.
Overview Specification Review (1)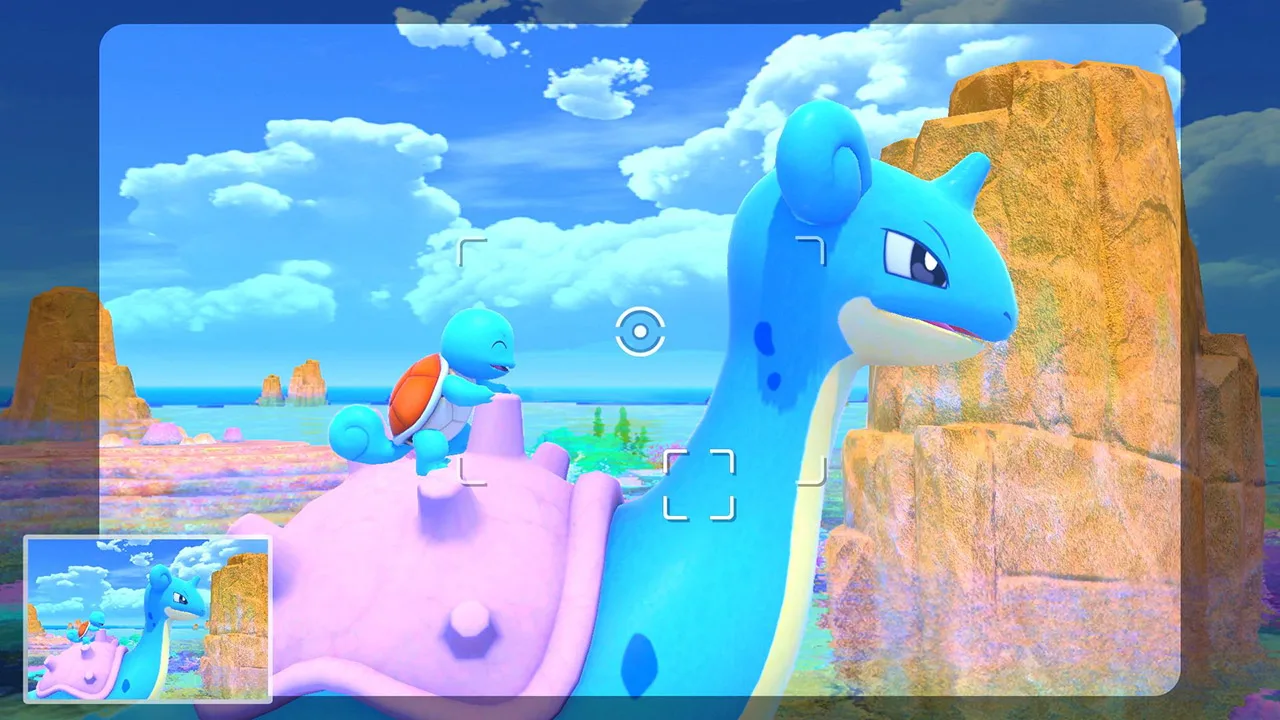 Explore lush scenery on unknown islands to snap photos of Pokémon in their natural habitats
Seek out and take in-game photographs of Pokémon in their native environments in the New Pokémon Snap™ game, only for the Nintendo Switch™ system! Snap photos from the NEO-ONE as you you encounter and research lively wild Pokémon. You might see unexpected expressions or behaviors—Pokémon patrolling their territory, playing, or lurking in out-of-the-way spots.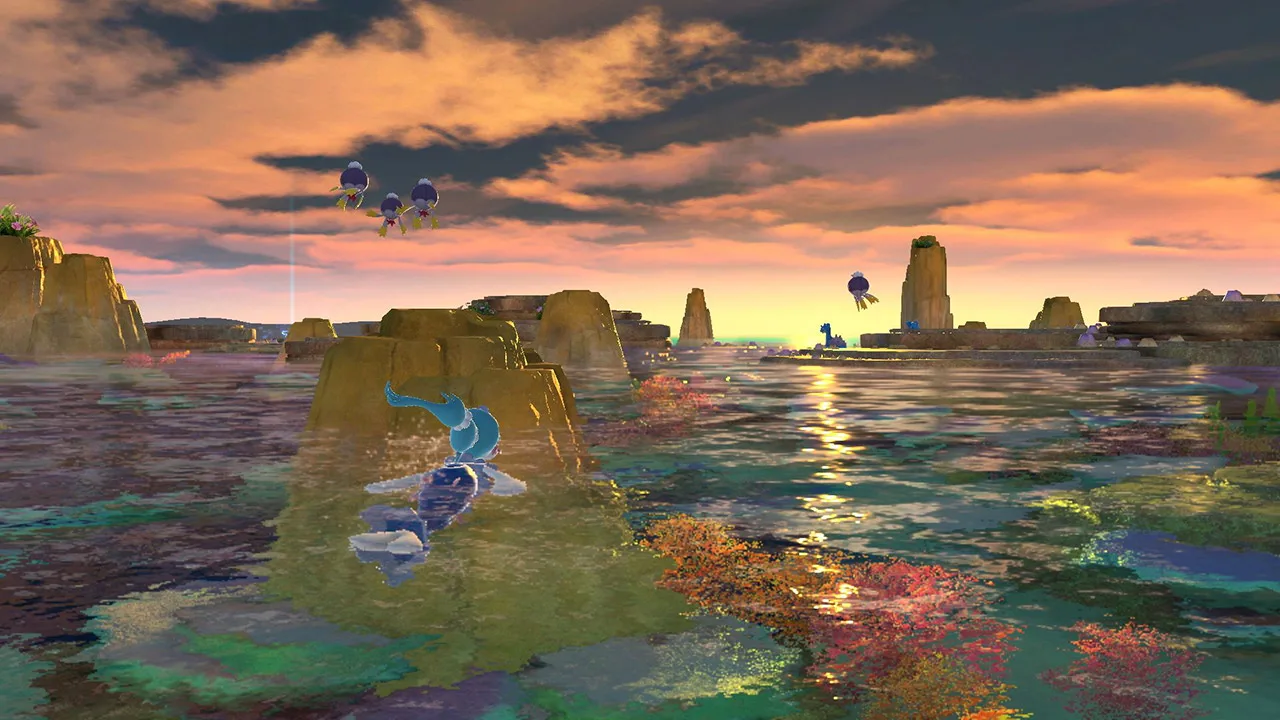 Investigate the mysterious Illumina phenomenon
Travel to the islands that make up the Lental region. In this region, some of the Pokémon and vegetation will appear to have a special glow. Research these Pokémon alongside Professor Mirror as you explore dense jungles, vast deserts, and more! Your observations of Pokémon thriving in the wild may help unravel the truth behind the Illumina phenomenon. The Pokémon pictures you take will be used to build your very own Pokémon Photodex!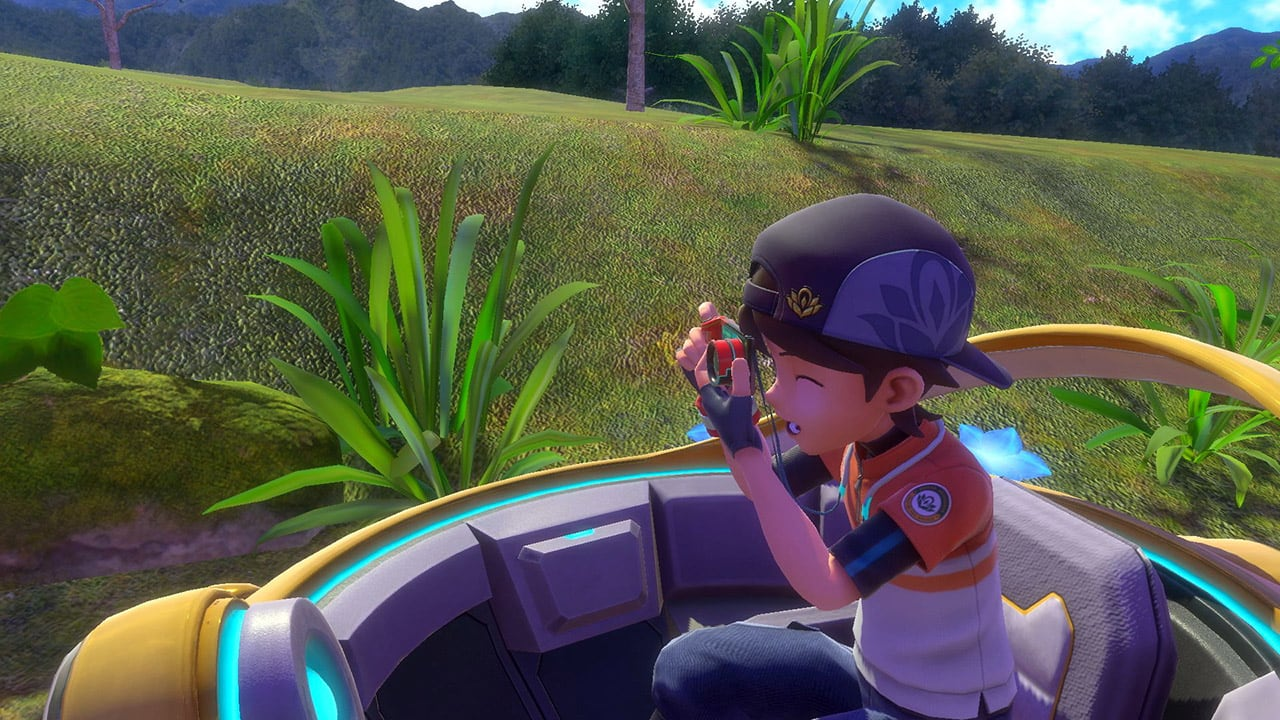 Save, edit, and share your favorite Pokémon photos
Save photos to your personal in-game album to edit and adjust them. When you complete a course, you can adjust the brightness, blur, zoom and other aspects of your photo in Re-Snap mode. Then, add stickers, frames, and filters to add a personal touch. Share your favorite photos with family and friends in-game*. You can also see what kinds of photos everyone else is taking. See something you like? Award a Sweet! medal.
Release date: April 30, 2021
Players: 1 player
Genre: Simulation
Publisher: Nintendo
Developer: BANDAI NAMCO Studios
Game file size: 6.0 GB
Supported Languages: Japanese, French, German, Italian, Spanish, Korean, Chinese, English