German Pool DC Motor SlimTower bladeless heater and fan - EFB-326H
You can earn:
1,680 jrewards + 168 Asia Miles
---
Suitable for all seasons
Highly Efficient PTC Ceramic Heating
Intelligent Automatic Sensor
Bladeless Air Circulation Technology
Slim & Sleek Patented Design
BLDC Direct Current Brushless Motor
---
Festival walk store
Not available
HomeSquare store
Not available
K11 MUSEA store
Not available
Pacific Place store
Not available
PopCorn store
Not available
Return & refund policy
Last updated: 2 Mar 2020
Return and exchange is applicable to the following conditions:
Product Defect
Delivered within 7 days;

A certified product quality problem;

The application must be a product of the same model and the same color as originally purchased;

If the product is a discontinued or outlet item, J SELECT will offer the customer a refund of the purchased amount;

Damage caused by personal accident are not applicable;

Personal care products, food and healthcare products, headsets, earphones and watches are not applicable;

Application without accompanying required supporting documents or information as stated below ("Supporting Documents") is not accepted.
Supporting Documents for the Application:
Photo or video of the defective item;

Product with complete original packaging;

All product accessories and manual came with the original packaging;

Product warranty card (a clean copy without filling in the information);

Receipt of the purchase;

Delivery invoice;
Application procedures:
Describe the damage that has occurred by sending an email to cs@jselect.com

For orders purchased at online (jselection.com and other 3rd party platform we operate), J SELECT will arrange collection of the product by a logistics company or you can simply return the product to our offline stores. However, prior to return the products to our stores, please bring along the email acceptance of the return and exchange received from our Customer Service department.

For orders purchased at J SELECT offline stores, please visit our J SELECT offline stores for return and exchange.

Remarks:
This Application applies to both J SELECT online and offline stores.

Customer may contact our Customer Service hotline at 2926 2300 during service hours (Monday to Friday, 9:00am to 8:00pm, Saturday, 9:00am to 6:00pm).

Customer may cancel online orders by sending an email to cs@jselect.com or contacting our Customer Service hotline before receiving delivery confirmation by call or email.

J SELECT will charge a handling of 4% of the grand total of the order or HK$300, whichever is higher.

In case of dispute, J SELECT reserves the right for final decision.
Overview Specification Review (0)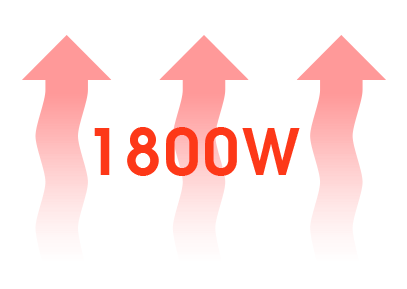 Highly Efficient PTC Ceramic Heating: Soft & Non-drying Warm Air
Powered up to 1,800 watts, with built-in PTC ceramic heating element, it heats up very rapidly reaching temperature of 30 ° C. What's more, the warm air is soft and nondrying!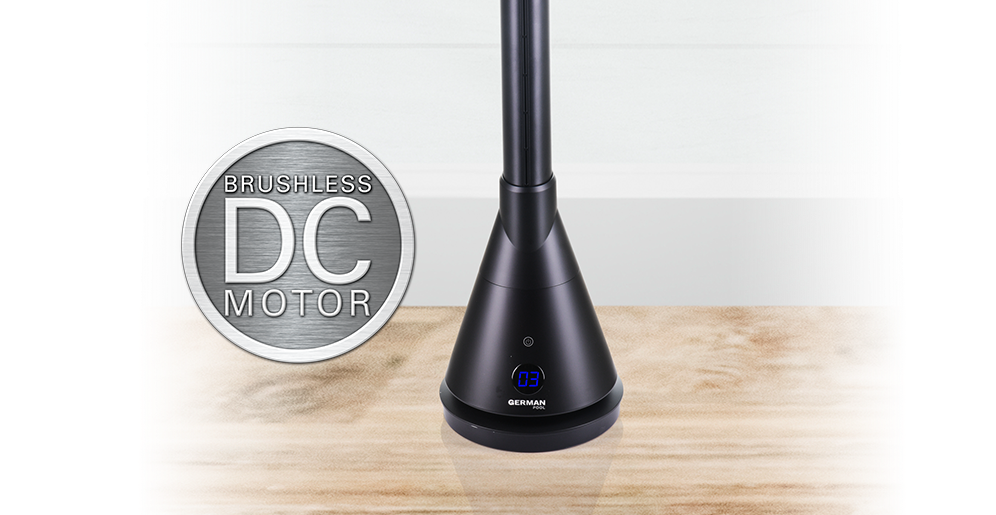 Highest Standard Direct Current Brushless Motor
Equipped with the highest quality Brushless Direct Current (BLDC) motor and magnetic field sensing elements, the SlimTower is more stable, durable, energy-efficient and silent. In Cool Mode, the operating power can be low as 30W, with noise level at only 56 decibels, giving you the most comfortable and peaceful sleep.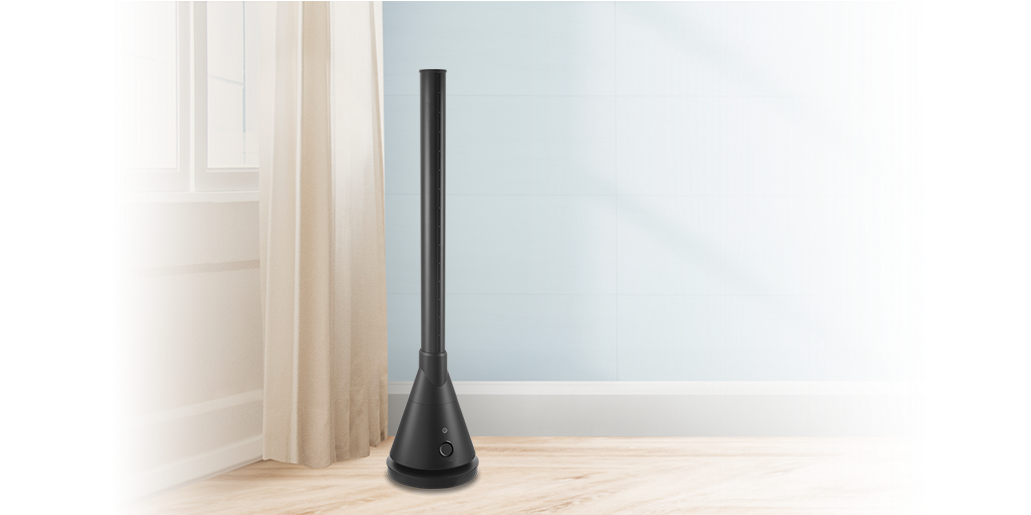 Slim & Sleek Patented Design: Space-Saving & Matches Your Décor
This Heater & Fan exemplifies the best modern design; the slender and streamlined design is patented. The SlimTower hardly takes up any space, its 29 cm base can fit into tight corners. Chic black with aluminum air outlet, it is stylish and goes well with any décor.
Model / Sub-Model: EFB-326H
Power (Max): 30 W (Fan) 1800 W (Heat)
Fan Grille Diameter: N/A
Colour: Black
Dimensions: (H) 1009 (W) 236 (D) 236 mm
Packing Dimensions: (H) 1073 (W) 288 (D) 288 mm
Net Weight: 3.5 kg
Oscillating Angle: 80°
Remote Control: Wireless Remote Control
Speed Options: 9 Speeds (Cool), 4 Speeds (Warm)
Control Panel: Easy-Touch Control Panel
Warranty Term: 1 Year
Specifications are subject to change without prior notice. Please refer to the Instruction Manual for Warranty Information.