Blueair HealthProtect™ air purifier - 7410i
You can earn:
7,980 jrewards + 798 Asia Miles
---
Quietly fill your room with more clean air
24/7 protection against viruses and bacteria
More clean air to every corner of the room
Air quality indicator bar
Designed with smart features
---
Festival walk store
Not available
HomeSquare store
Not available
K11 MUSEA store
Not available
Pacific Place store
Not available
PopCorn store
Not available
Online store
Not available
Return & refund policy
Last updated: October 21st, 2021
Return and exchange is applicable to the following conditions:
Product Defect
Delivered within 7 days (Not applicable to Apple products);
A certified product quality problem;
The application must be a product of the same model and the same color as originally purchased;
If the product is a discontinued or outlet item, J SELECT will offer the customer a refund of the purchased amount;
Damage caused by personal accident are not applicable;
Personal care products, food and healthcare products, headsets, earphones and watches are not applicable;
Application without accompanying required supporting documents or information as stated below ("Supporting Documents") is not accepted.
The product to be returned may require to be inspected by authorized dealer and issue an inspection report that certified a product quality problem. This policy applies to brands including but not limited to Nintendo, Samsung and XiaoMi.
Refund and exchange is not applicable for all Apple products. Customers may visit the Apple Authorized Service Provider for product support and assistant with the original invoice issued by J SELECT during warranty period. All matters and disputes will be subject to the final decision of Apple Authorized Service Provider.
Refund and exchange policies for Samsung home appliances products, please refer to "Additional Info" section in the product page.
Supporting Documents for the Application:
Photo or video of the defective item;
Product with complete original packaging;
All product accessories and manual came with the original packaging;
Product warranty card (a clean copy without filling in the information);
Receipt of the purchase;
Delivery invoice;
Application procedures:
Describe the damage that has occurred by sending an email to cs@jselect.com
For orders purchased at online (jselection.com and other 3rd party platform we operate), J SELECT will arrange collection of the product by a logistics company or you can simply return the product to our offline stores. However, prior to return the products to our stores, please bring along the email acceptance of the return and exchange received from our Customer Service department.
For orders purchased at J SELECT offline stores, please visit our J SELECT offline stores for return and exchange.

Remarks:
This Application applies to both J SELECT online and offline stores.
Customer may contact our Customer Service hotline at

2926 2300

during service hours (Monday to Friday, 9:00am to 8:00pm, Saturday, 9:00am to 6:00pm).
Customer may cancel online orders by sending an email to

cs@jselect.com

or contacting our Customer Service hotline before receiving delivery confirmation by call or email.
J SELECT will charge a handling of 4% of the grand total of the order or HK$300, whichever is higher.
In case of dispute, J SELECT reserves the right for final decision.
Overview Specification Review (0)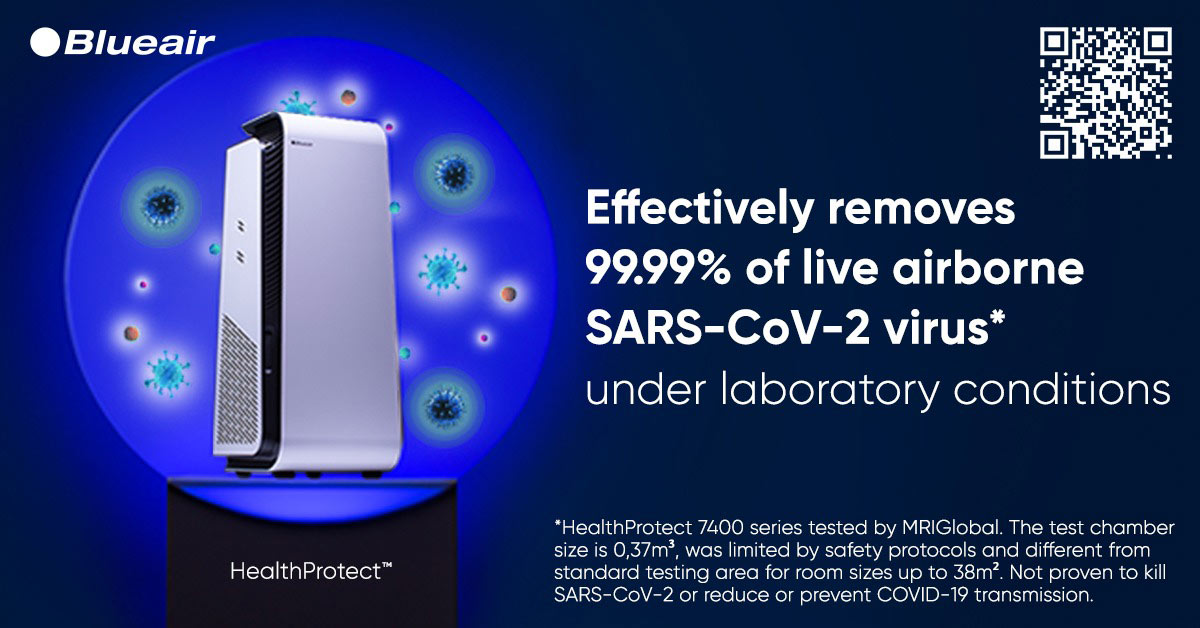 Blueair put HealthProtect™ air purifiers to the test as the leading brand to test against the live SARS-CoV-2 virus. Results from bio safety lab, MRIGlobal, show our HealthProtect™ 7400 series air purifiers effectively removed 99.99% of the live airborne virus (SARS-CoV-2) from an 0,37 m³ biosafety lab test chamber.1According to the Center of Disease Control and Protection, exposure to respiratory droplets containing the infection viruses is the main way people are infected with SARS-CoV-2 (the virus that causes COVID-19). Exposure to respiratory droplets containing the virus can happen through direct contact (for example, shaking hands) or through the air.2
Source: https://www.blueair.com/en-hk/coronavirus.html
1: HealthProtect™ 7400 series tested in 0,37 m³ chamber. Not proven to kill SARS-CoV-2 or reduce or prevent COVID-19 transmission
2: CDC, 'Science Brief: SARS-CoV-2 and Potential Airborne Transmission', October 2020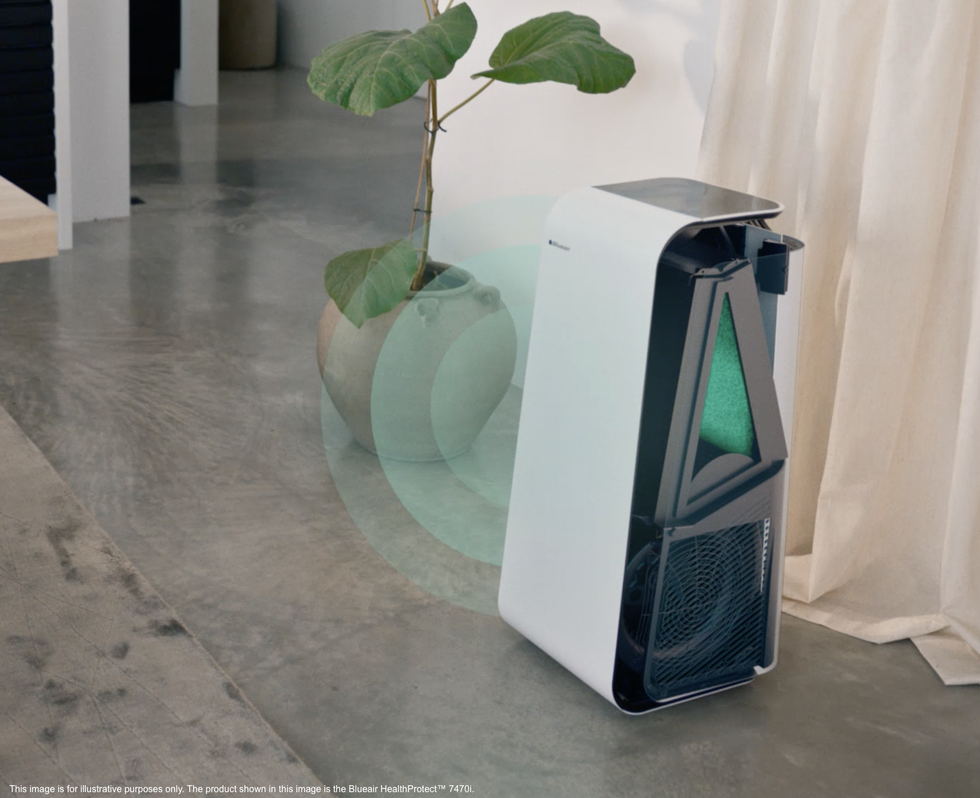 Quietly fill your room with more clean air
HEPASilent Ultra™ is our most advanced filtration technology ever. Every component is uniquely designed in Sweden to provide the maximum performance and energy efficiency. This patent-pending technology combines electrostatic and mechanical filtration to kill 99% of germs and remove dust, pollen, dander, mold, VOCs, and odors. HEPASilent Ultra™ delivers 50% more clean air, uses 55% less energy and has a 10% lower noise than traditional true HEPA filtration.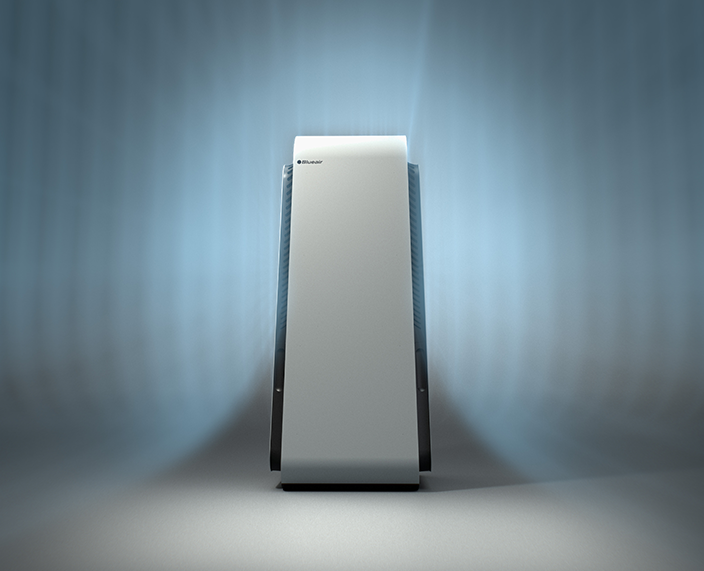 24/7 protection against viruses and bacteria
Even when your air purifier is on standby, the patent-pending GermShield™ technology proactively monitors your room and kills⁶ viruses and bacteria on the filters using low air draft and plasma charging. A gentle stream of air then ensures no new growth of germs.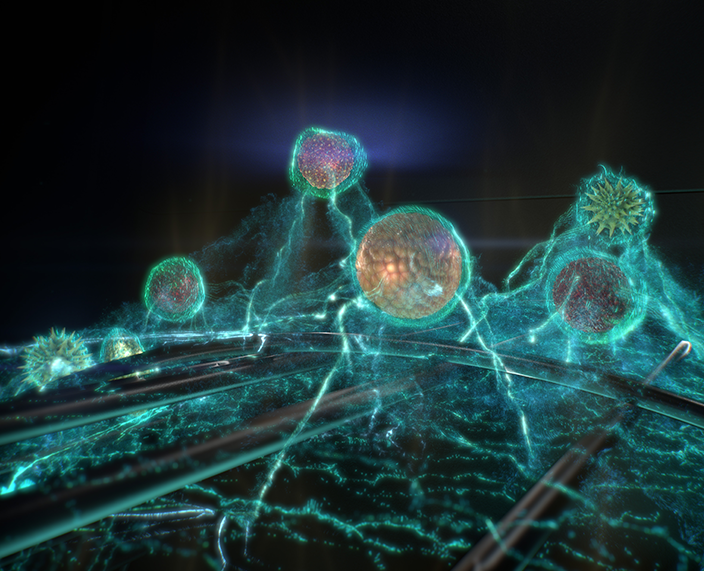 More clean air to every corner of the room
Unlike other air purifiers that only push clean air to a small part of the room, the patent-pending SpiralAir™ outlets are uniquely engineered to deliver 360°, omni-directional airflow - quickly circulating more clean air to every corner of the room - so you breathe clean air wherever you are.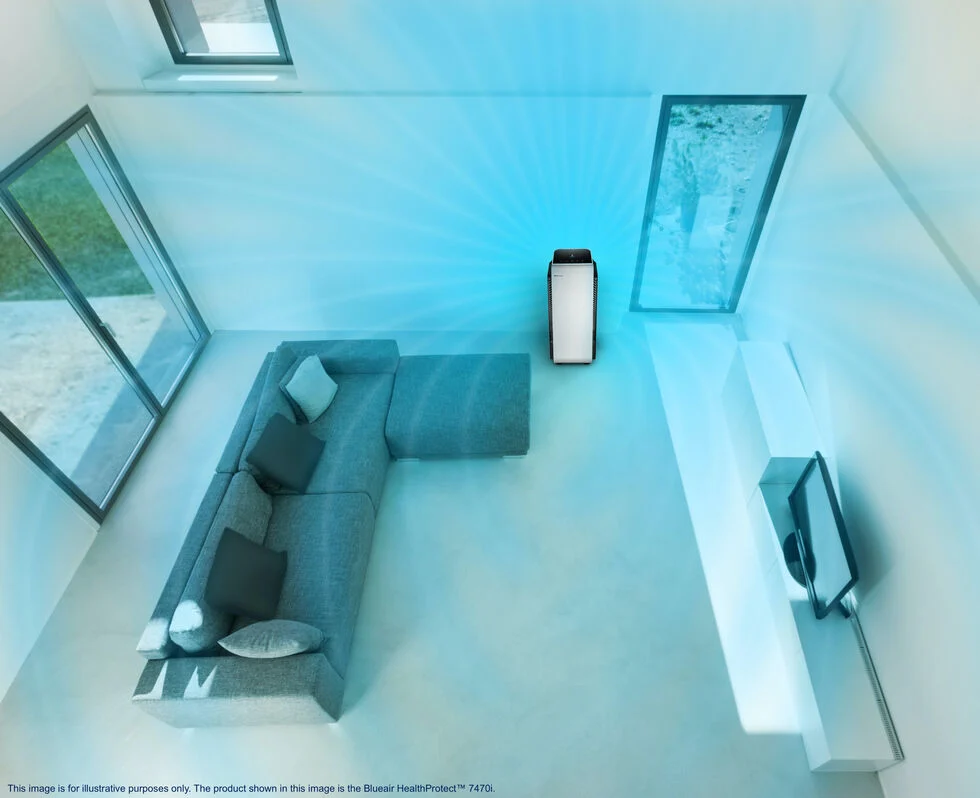 Designed with smart features
Designed with smart features like Clean air ETA and real-time pollutant tracking, you can be sure your air is always clean.
Dimensions(HxWxD): 691 x 300 x 300 mm
Product weight: 12.5kg
Energy consumption: 9 - 43 Watts
Sound level: 25 - 45 dB(A)
Air outlet: 360°
Air inlet: Side
Recommended filter change: Every 6 – 12 months depending on your environment (your unit will let you know)
Air changes per hour (ACH): 5
Clean air delivery rate (CADR) - Smoke: 455 m³ per hour (270 cfm)
Number of filters: 1