ASUS ROG Ranger BP1500 gaming backpack
You can earn:
398 jrewards + 39 Asia Miles
---
Stylish, gaming-inspired design
Capacious storage
Water-repellent and scratch-resistant
Comfortably cool to carry
Adjustable and versatile
---
Festival walk store
Not available
HomeSquare store
Not available
K11 MUSEA store
Not available
Pacific Place store
Not available
Return & refund policy
Last updated: 2 Mar 2020
Return and exchange is applicable to the following conditions:
Product Defect
Delivered within 7 days;

A certified product quality problem;

The application must be a product of the same model and the same color as originally purchased;

If the product is a discontinued or outlet item, J SELECT will offer the customer a refund of the purchased amount;

Damage caused by personal accident are not applicable;

Personal care products, food and healthcare products, headsets, earphones and watches are not applicable;

Application without accompanying required supporting documents or information as stated below ("Supporting Documents") is not accepted.
Supporting Documents for the Application:
Photo or video of the defective item;

Product with complete original packaging;

All product accessories and manual came with the original packaging;

Product warranty card (a clean copy without filling in the information);

Receipt of the purchase;

Delivery invoice;
Application procedures:
Describe the damage that has occurred by sending an email to cs@jselect.com

For orders purchased at online (jselection.com and other 3rd party platform we operate), J SELECT will arrange collection of the product by a logistics company or you can simply return the product to our offline stores. However, prior to return the products to our stores, please bring along the email acceptance of the return and exchange received from our Customer Service department.

For orders purchased at J SELECT offline stores, please visit our J SELECT offline stores for return and exchange.

Remarks:
This Application applies to both J SELECT online and offline stores.

Customer may contact our Customer Service hotline at 2926 2300 during service hours (Monday to Friday, 9:00am to 8:00pm, Saturday, 9:00am to 6:00pm).

Customer may cancel online orders by sending an email to cs@jselect.com or contacting our Customer Service hotline before receiving delivery confirmation by call or email.

J SELECT will charge a handling of 4% of the grand total of the order or HK$300, whichever is higher.

In case of dispute, J SELECT reserves the right for final decision.
Overview Specification Review (0)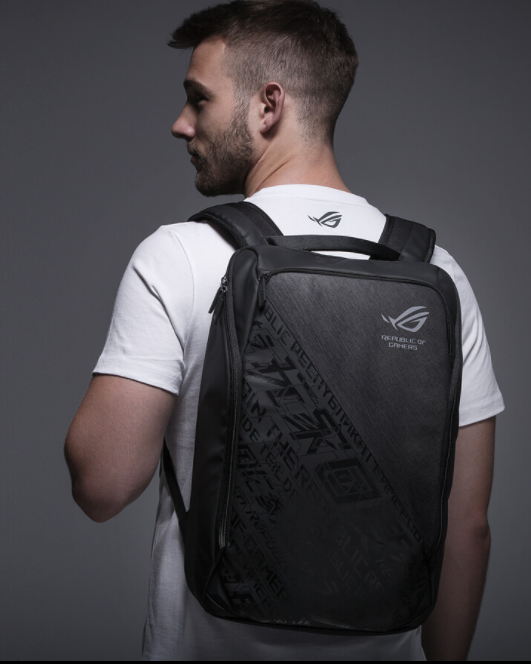 Pack the power. Pack the attitude.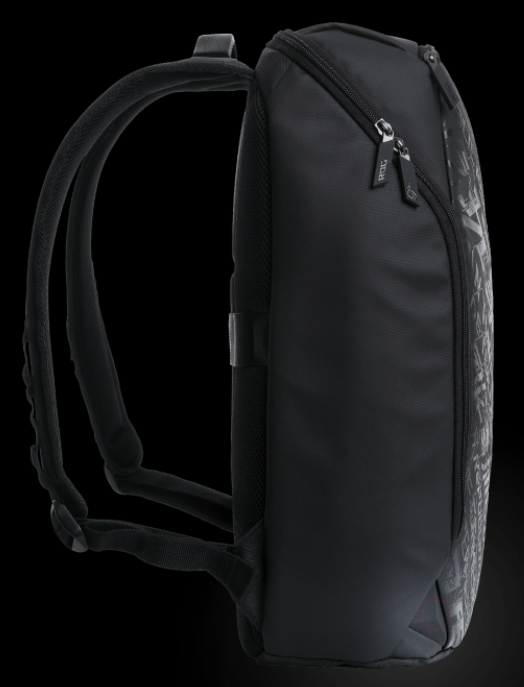 Durable, Practical Style
ROG Ranger BP1500 Gaming Backpack is a modish laptop carry case embellished with futuristic cyber-text patterns and a dramatic slash that looks like it might have been made by a Japanese Bushido samurai blade.
Ranger BP1500 is made of high-strength 900D polyester that's resistant to scratches, water and tears; and its front is finished with smooth, water-repellant leatherette.
A fashionable Fidlock SNAP magnetic fastener makes quick work of securing the included front pocket — so Ranger BP2500 is ready to roll anytime you are.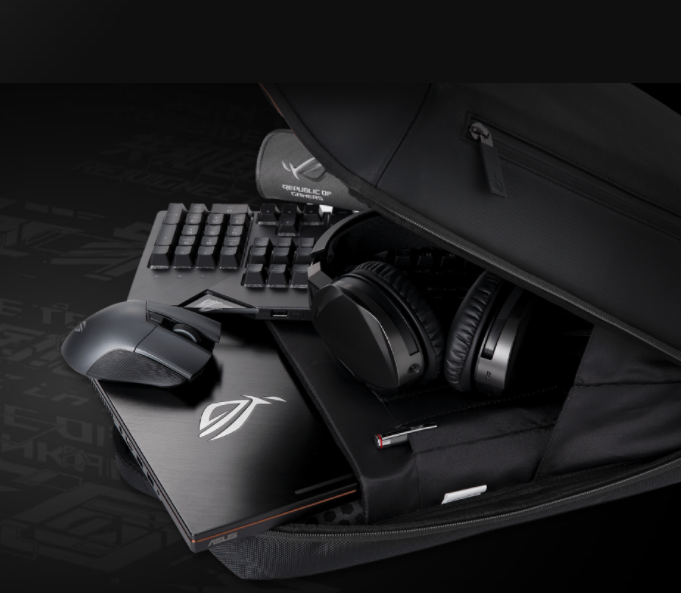 Expand Your Storage Expectations
ROG Ranger BP2500 Gaming Backpack offers a 17-liter storage capacity and great flexibility.
Along with a large, padded pouch that accommodates up to a 15.6-inch laptop there are 11 interior pockets for snug transport of everything from a mouse and headset to keys, pens and a power bank.
There's even a pocket for modern large-screen smartphones of up to 6.2 inches.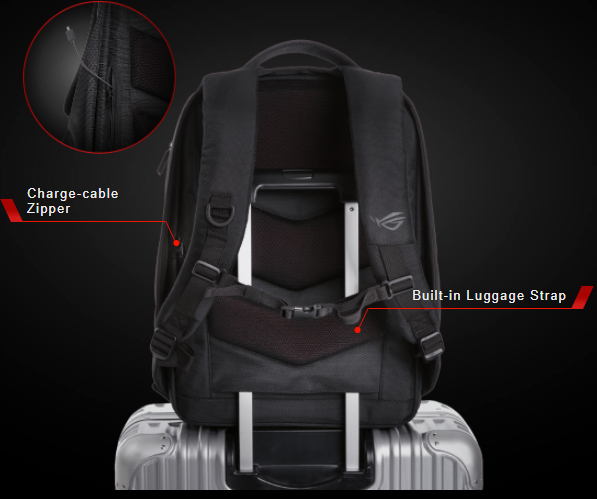 Cool, Adjustable and Secure Comfort
With a back support formed from high-quality memory foam, Ranger BP2500 molds comfortably to your natural posture.
Hexagonal mesh helps keep you cool by allowing air to flow freely, and side-mounted collars limit wiggles and wobbles as you walk.
Adjustable padded shoulder straps easily couple with a chest strap to ensure a perfect and secure fit.
Compatibility Model: 15.6"
Dimensions: 300.0(L)*145.0(W)*460.0(H) mm
NB Compartment Size: 390.0(L)*30.1(W)*266.0(H) mm
Material: Polyester
Package Contents: Bag, Warranty Booklet